Know The Best Car Wreckers Around You!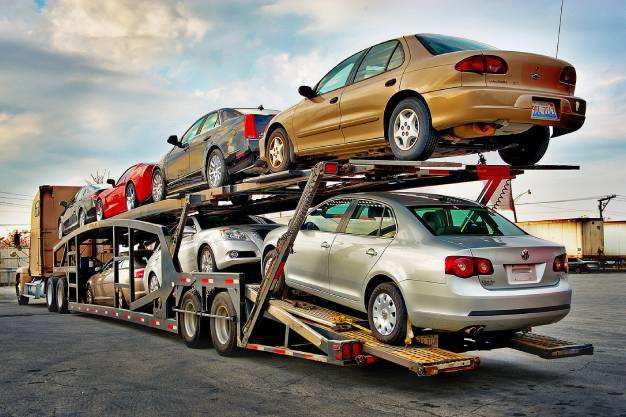 Are you in the search of the best wreckers in Brisbane? Or are you in urgent need to get rid of your unwanted vehicles? Then you have reached just the right place! We here at Brisbane Car wreckers are a one-stop destination for the wreck services right at your doorstep. Yes, you heard it right.
We have had a great experience for over 15 years. We have been giving our customers the best services for their cars and their best price because when it comes to our beloved customers, we don't compromise on anything. We here at Brisbane Car Wreckers have a zero-hassle service where we pay cash right on the spot after we pick up your vehicle. Our payment guarantee is applicable for each and every customer whether it is payment of $1000 or $5000 making our payment a no questionable affair. We have the greens that you need, right here at Brisbane car wreckers.
OUR CAR WRECKER SERVICES- All types of vehicles are welcomed at Brisbane Car Wreckers. Do you worry about the condition of your vehicle? You don't need to worry, we accept every vehicle and wreck.                                         
We buy each and every make and model- Toyota, Nissan, Mazda, Audi, Honda, Mitsubishi etc. We don't require any paperwork which makes the whole process a lot easier and faster at pace. The next question is- What do we offer here at Brisbane car wreckers?                             
We offer free car wrecking with instant cash. We also offer several auto spare parts and also accept all makes and models of vehicles. Brisbane car wreckers offer you the best services in all of North and South Brisbane and Queensland.  
HOW DOES OUR PROCESS WORK?
Our first and primary step is to get our customers free quotes, where we actually book an appointment with you and schedule a convenient time for our customers. Next, we schedule a perfect time for the pickup. Here too, Brisbane car wreckers are very aware of your convenience and work at a fast pace. Our pickup services are absolutely free of cost and right on time. Then you get paid for your vehicle right on spot with the best possible value for it. And then your vehicle gets removed.
We here at Brisbane car wreckers have a list of the top cash for your car where you can actually get transparency with our work system. The top cash for your cars are- Scrap, Junk, Unwanted, Old, Damaged, Accidental or even Second-hand vehicles, all are welcomed here.
OUR SPECIALTY
We are Brisbane car wreckers, our name holds integrity based on our years of experience and happy customers. We specialize in the disposal of each and every vehicle, including cars, SUVs, trucks, vans and other vehicles. We have a top record of providing you with the best value of money possible for your car removals. All of the commercial and individual car removal services are free of cost here at Brisbane car wreckers. You can get the best price for your car with the collection right away. We are reputed to have a fast service so our customers can rely on us for each and every last-minute removal service, free of cost. 
Our staff members will be there at your doorstep in less than an hour with your cash by depositing it in your bank account based on the type of vehicle and the quantity which makes our company as handy as possible.                                       
We have a tow truck for removal of any size of vehicle whether it be small hatchbacks Or huge pickup trucks or any other undesirable vehicles, we got it all covered. We will gladly accept your used, old, unwanted or salvaged cars at our scrap yard here at CarsWreckers. Our company is well equipped with all the necessary and essential tools to transfer any of your damaged vehicles for cash. We will tow the car whether it has wheels or it doesn't, we got it.                                                  
 No matter where you live, Brisbane truck wreckers are reputed to be the quickest and the most prominent car services providers here. Our staff arrives at your location, performs the necessary inspections on your junk cars or trucks, analysis of the model and type of the vehicle is done and comes up with the best highest possible price value for it on the basis of their condition. We maintain absolute transparency and integrity while putting money in your pockets.                              
SALES OF SECOND-HAND CAR PARTS
We here at Brisbane car wreckers have a sale system for second-hand car parts. Yes, we sell it here. But before we bring it up to you, it goes through several checkpoints for quality and durability. We check it thoroughly before we sell it, giving us assurance of its quality and life. We offer these second-hand car parts at a very reasonable price tag. The vehicle owners can rely upon us completely when it comes to selling broken cars.                                                                                              
If you own an unwanted vehicle and want to get rid of it, you can fill out our free quote form and sell it to us without any hassle and time waste. We at Brisbane car wreckers will offer you the best possible price, and the high cash as soon as possible. Their vehicle parts can be saved and recycled, doing our bit for the environment.
We have auto wreckers in Australia who are skilled to recycle scrap cars and vehicles making it environment friendly to put the value of money it holds right inside your pockets.                                                                          
TRUCK WRECKERS QLD
We also have the best truck wreckers in Queensland. Especially for trucks, Brisbane Truck wreckers, promises to offer an amazing service to remove your junk trucks or damaged trucks or crash trucks from your surrounding suburbs with no hassle. We have a leading marketplace for scraps and we also repair vehicles that may be equipped with the bare minimum facilities for solemn vehicle buyers to offer you the best possible prices for your scrap trucks. We have several removal experiences and have a highly experienced and professionally skilled team of specialists who are familiar with all types of vehicles.                                                                                                  
So if you have scrap trucks or junk trucks which are over 30 years old and need a quick removal service, please visit our contact page and there you will find our form which you need to fill out with all the necessary required details and book a scheduled appointment to receive the most money for your vehicle.